A fun, factual and creative look at the curious reclaimed wonderland that is the Christianshavn area of Copenhagen.
Join us for a walk on the wild side around Christianshavn. This series of old artificial islets is a hotbed of innovative, sustainability projects, hippie inspiration and a natural oasis in the centre of Copenhagen; the soon-to-be first CO2 neutral capital city in the world!
Heather Gartside, the founder of the WWWalks sustainable walking tours app, will lead the 1 to 1.5 hour tour past renaissance canals, through the foliage of Christiania to view houses made of salvaged materials, passing by tranquil lakes and with the funky CopenHill power station as a backdrop. It's part of the route followed on the -CO2penhagen tour on the WWWalks app.
It will be fun, fast, factual and bringing you back to the clean and sparkling waters of Copenhagen in time for lunch.
Meet in the middle of Inderhavnsbroen (the Inner Harbour Bridge/Kissing Bridge). The tour will end there 1.5 – 2 hours later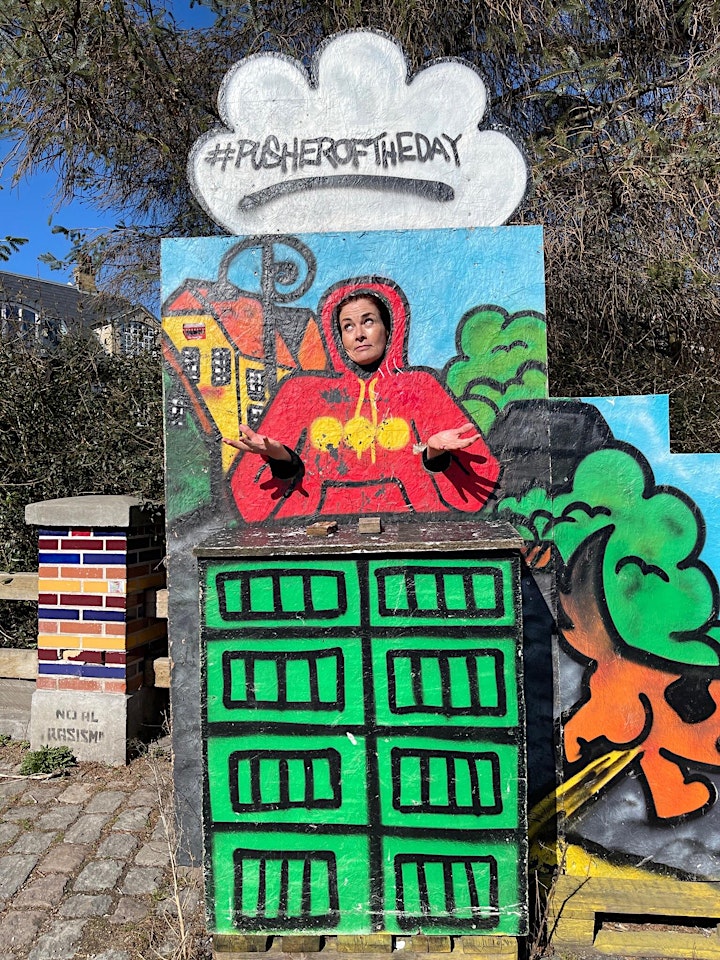 You guide, Heather. We'll actually by pass Pusher Street in Christiania, you're welcome to experience it at the end of the tour though.